Here's how to get things set up.
Step 1 
Enable Anti-spam in the Avast Business settings template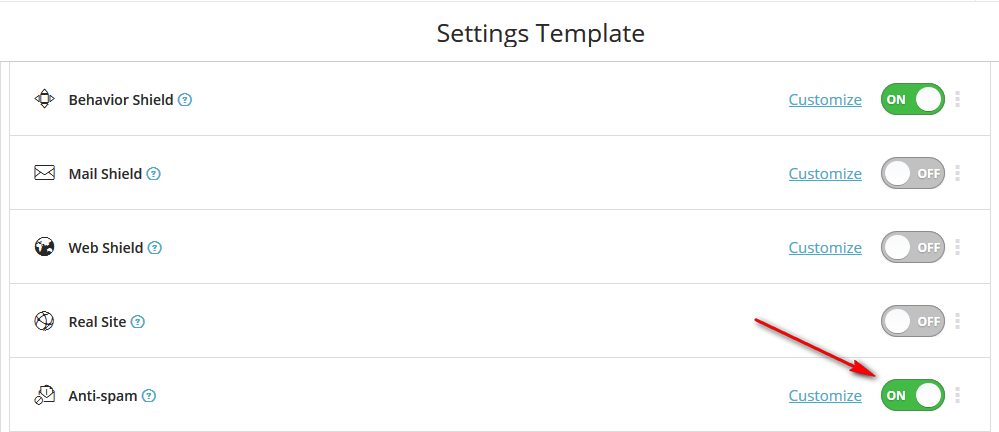 The Anti-spam feature is enabled by default when a new settings template is created. If it's not enabled, simply click the switch to on and apply the changes in the template. 
Step 2: 
Configure Anti-spam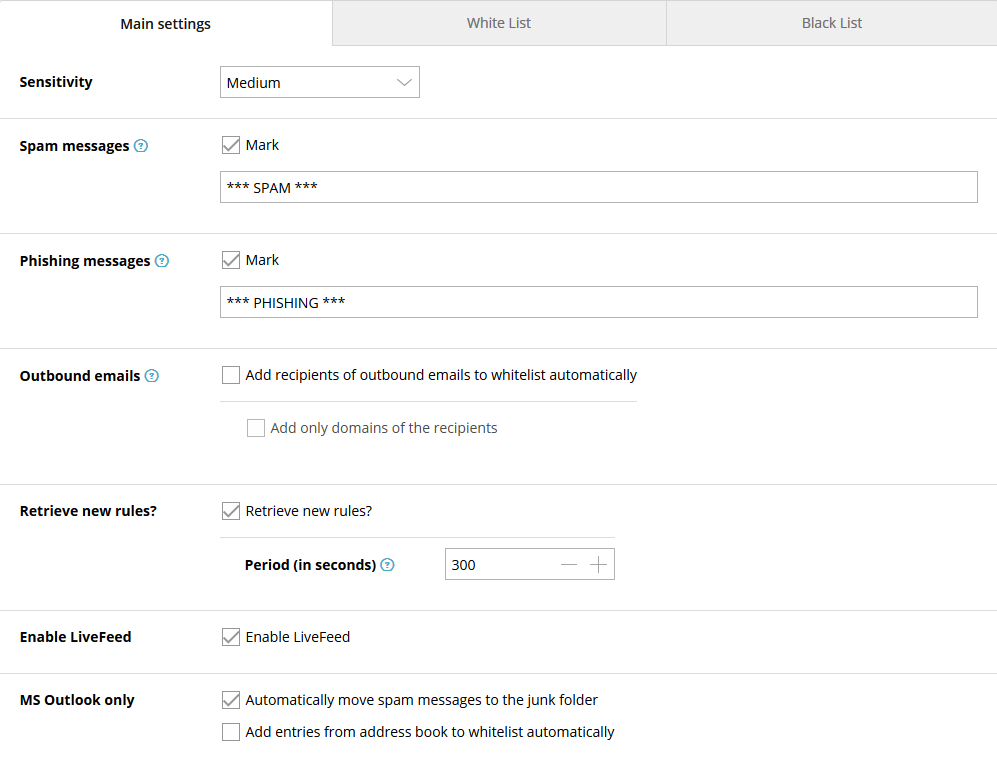 There are numerous settings that can be configured in the Anti-spam module, such as how spam and phishing messages are marked, whether (Outlook only) marked messages are automatically moved to Junk, and the sensitivity of the filter. 
These settings can be edited by clicking the "Customize" link next to the Anti-spam function in the Settings Template.
Step 3:
Apply changes to Settings Template
After the configuration is complete and Anti-spam is enabled, click to Apply Changes to the settings template. This will save the configuration options and push the changes to the appropriate clients in the network. 
Step 4: 
Ensure the plugin is installed on client machines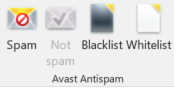 After Avast Business is installed and the settings template is updated, the machines may require a reboot to confirm the changes. Once this is complete, the plugin should be available for use. 
In Microsoft Outlook, a control for the add-in will show in the Ribbon, allowing you to mark messages as spam/not spam or identify senders to add to the whitelist or blacklist.