In some cases, Avast Antivirus reports that UI Failed to load which stops the whole program from running. This issue may be a result of the incorrect Windows services configuration.
If clicking Restart services on the error message does not help, you need to set the relevant Windows services to run automatically by following the steps in this article.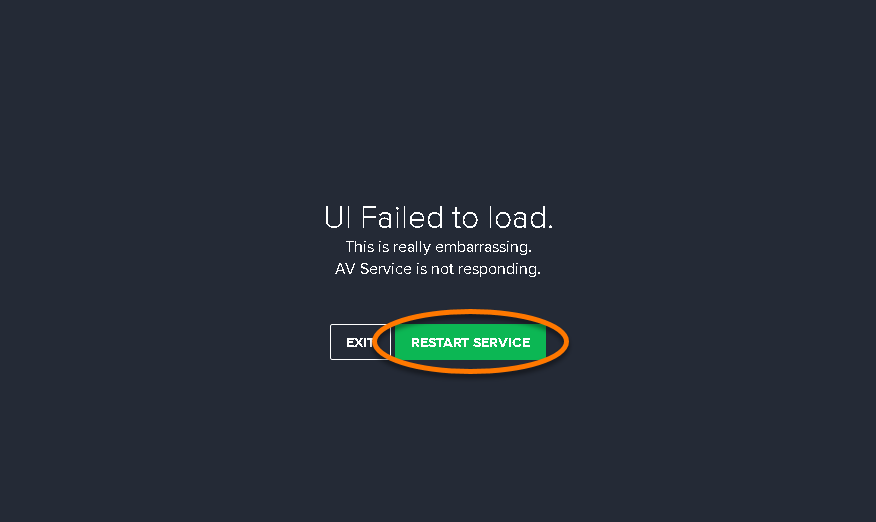 Instructions
Before you begin, make sure you are logged in to Windows as a user with administrator permissions.
Further recommendations
If after performing all the steps from the instruction above the issue still persists, it is recommended to reinstall Avast Antivirus.
Refer to the following article for uninstallation instructions:
After Avast Antivirus is completely removed from your PC, refer to the relevant article for installation instructions:
Avast Ultimate 17.x
Avast Premier 17.x
Avast Internet Security 17.x
Avast Pro Antivirus 17.x
Avast Free Antivirus 17.x
Microsoft Windows 10 Home / Pro / Enterprise / Education - 32 / 64-bit
Microsoft Windows 8.1 / Pro / Enterprise - 32 / 64-bit
Microsoft Windows 8 / Pro / Enterprise - 32 / 64-bit
Microsoft Windows 7 Home Basic / Home Premium / Professional / Enterprise / Ultimate - Service Pack 1, 32 / 64-bit
Microsoft Windows Vista Home Basic / Home Premium / Business / Enterprise / Ultimate - Service Pack 2, 32 / 64-bit
Microsoft Windows XP Home / Professional / Media Center Edition - Service Pack 3, 32-bit